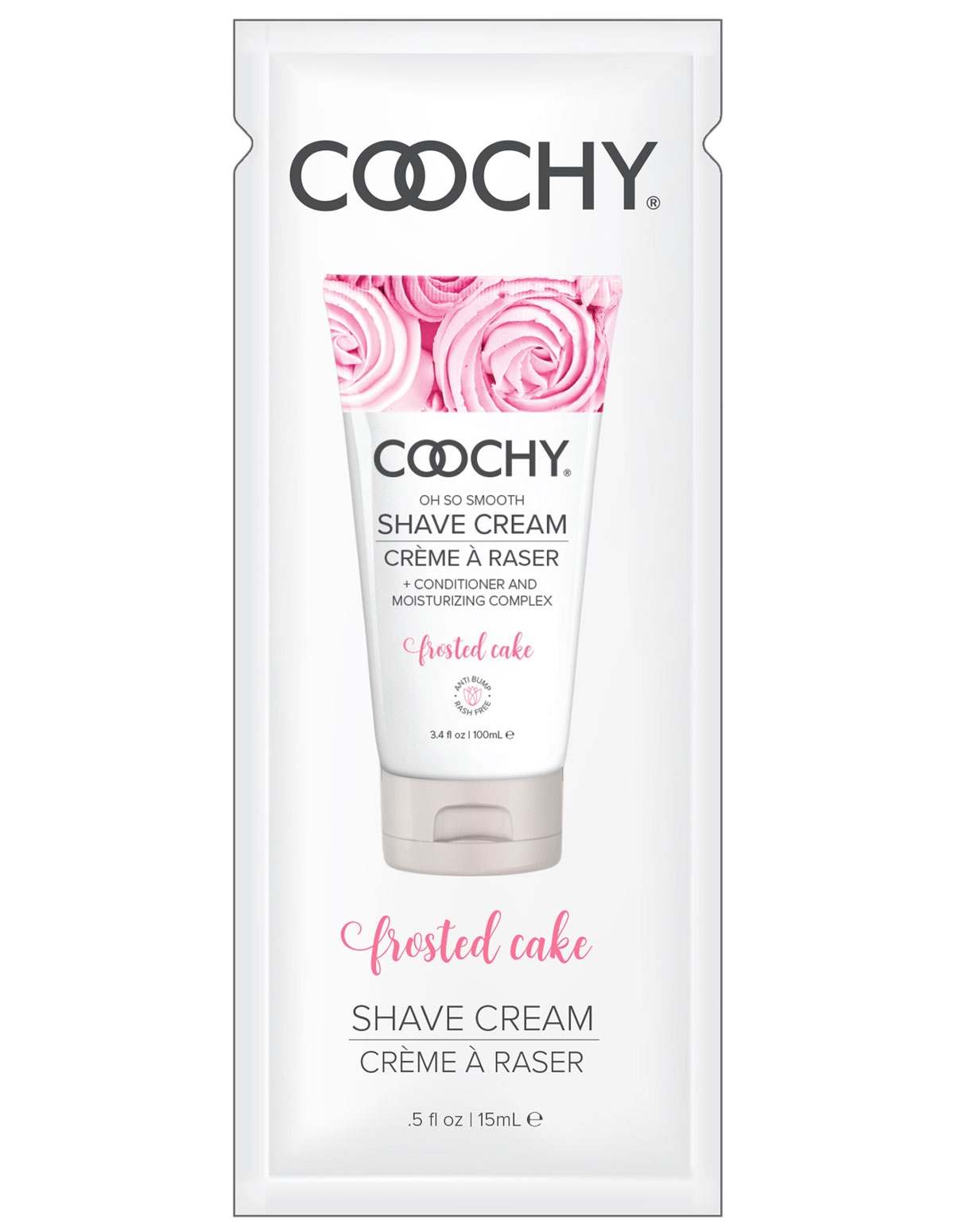 click & drag to zoom (or pinch & 2 fingers drag)
Coochy Cream Foil Packet - Frosted Cake
Style #:
COO1003-99-03039
Details and Notes
With Frosted Cake Coochy Cream, you can have your cake and shave with it too! The legendary Coochy Cream features skin-conditioning, moisturizing, and smoothing ingredients including Jojoba Seed Oil, Panthenol Pro-Vitamin B5, Allantoin, and Hydrolyzed Hair Keratin protein.
Frosted Cake is a sweet, sugary scent, with notes of vanilla and buttercream. Coochy Cream may be used anywhere on the body - legs, underarms, and intimate areas. It will leave your skin silky smooth. You can also use Coochy Cream as a hair conditioner! Made in USA.
Try it in this single-use packet!